How to change Login Settings? #
Visibility hidden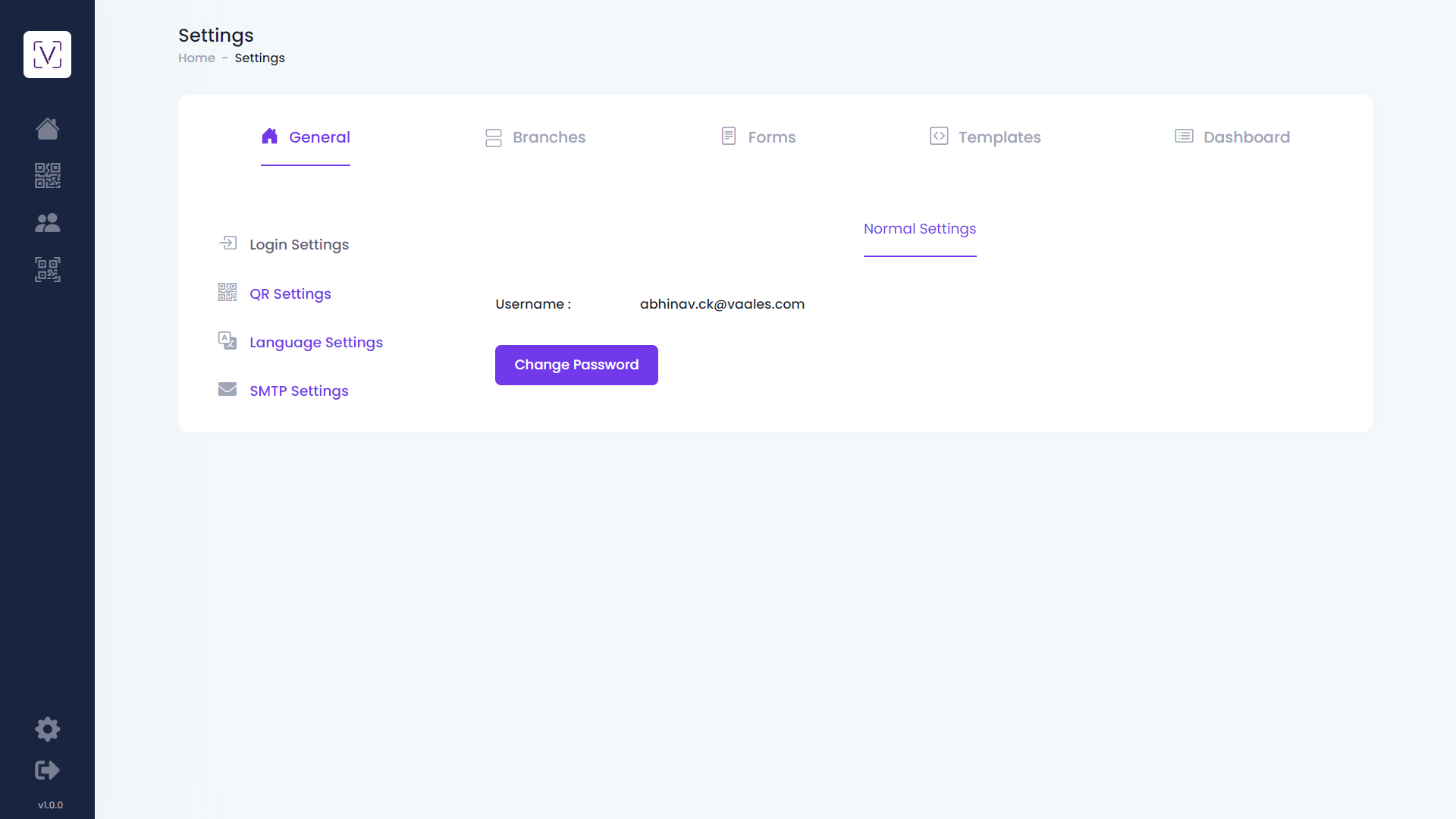 #
You can change the password by clicking the Change Password button
Visibility hidden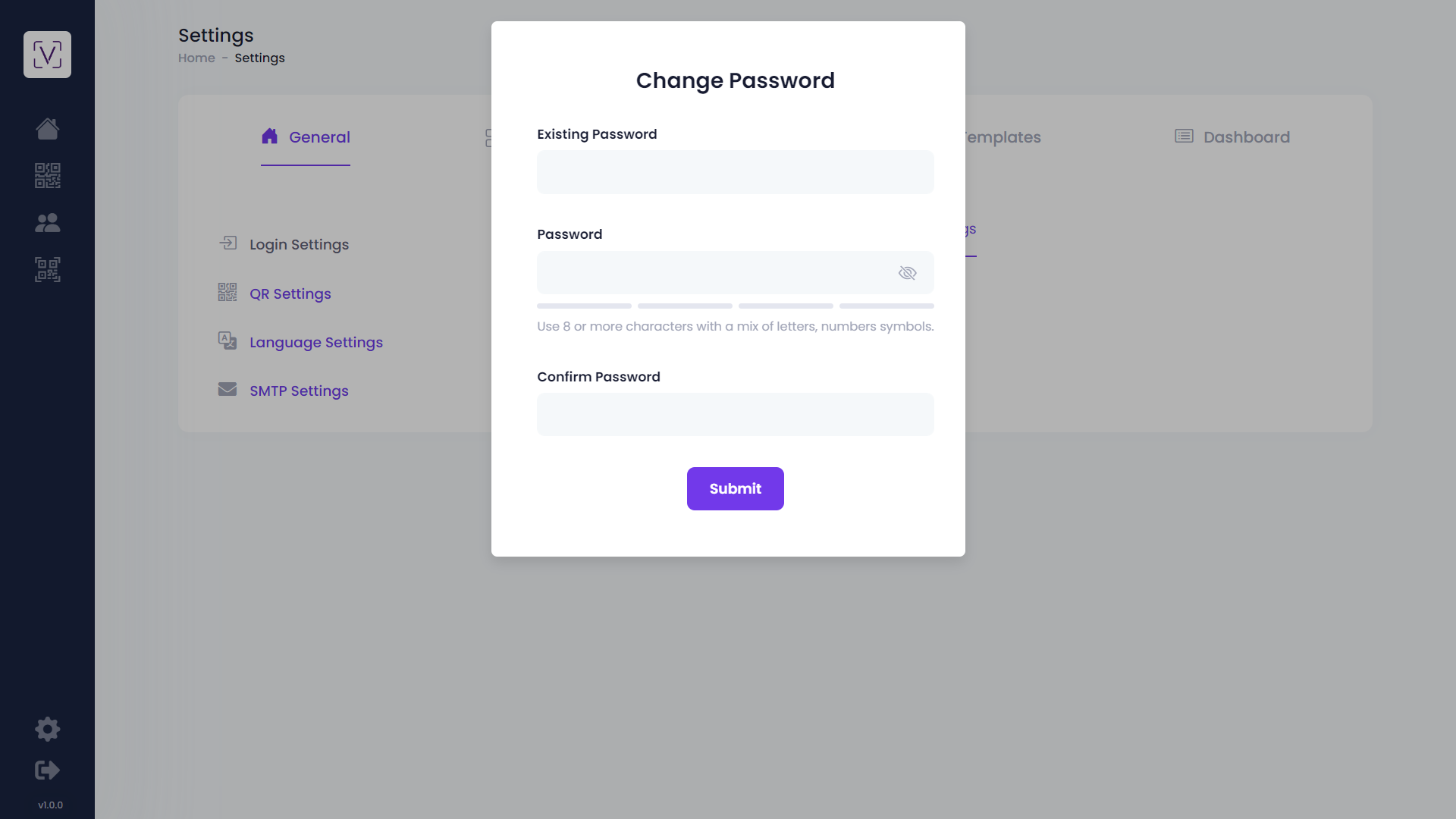 To change the password you have to enter your previous password, then the new password (the new password must consist of 8 digits composed of one upper case, one lowercase letter, one number and a special character.) then confirm the new password by re-entering it in the confirm password field and click Submit to proceed.
#
You can change the WP path from this window
Visibility hidden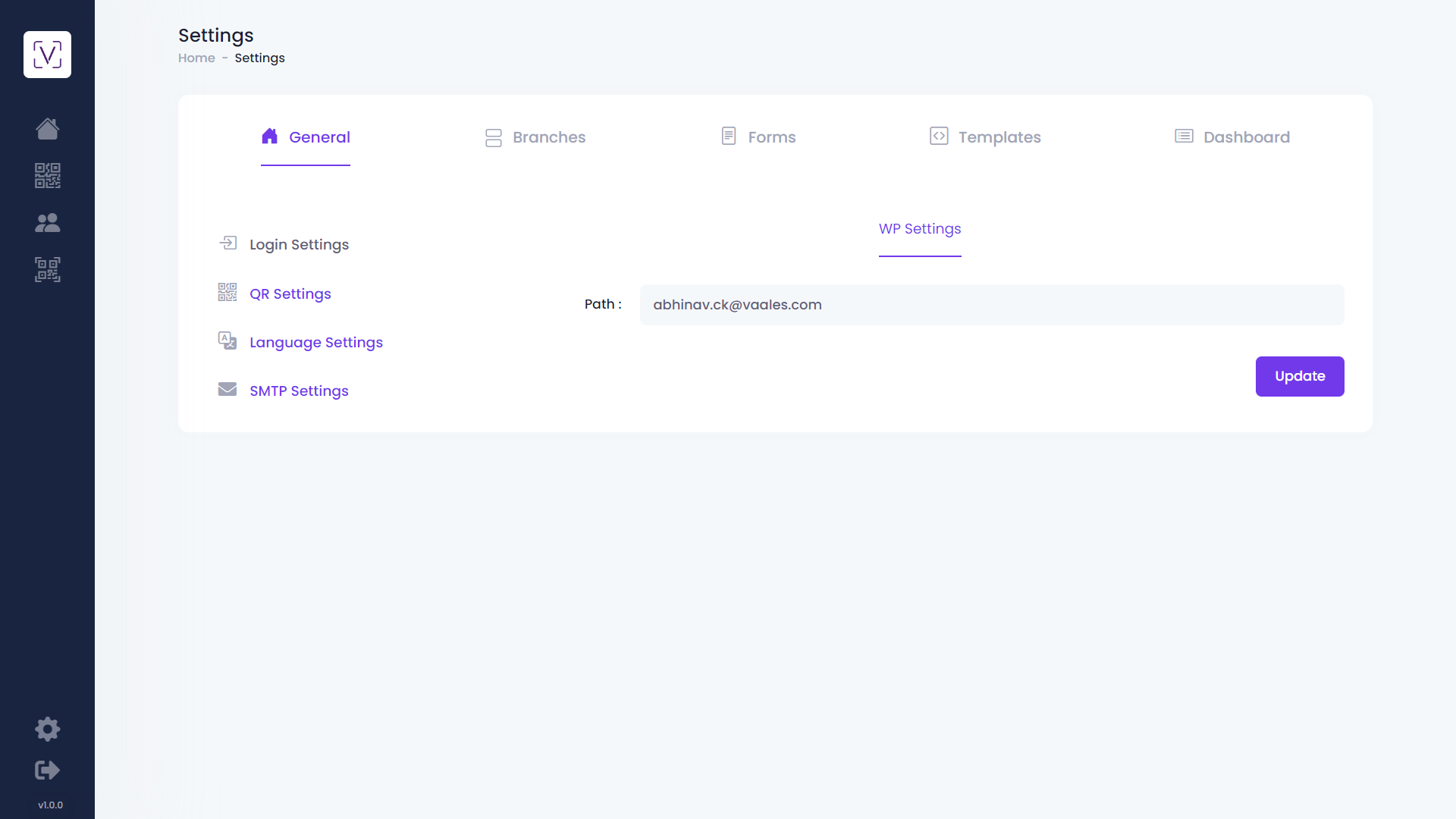 Then press Update to save changes.
How to change QR Settings? #
Visibility hidden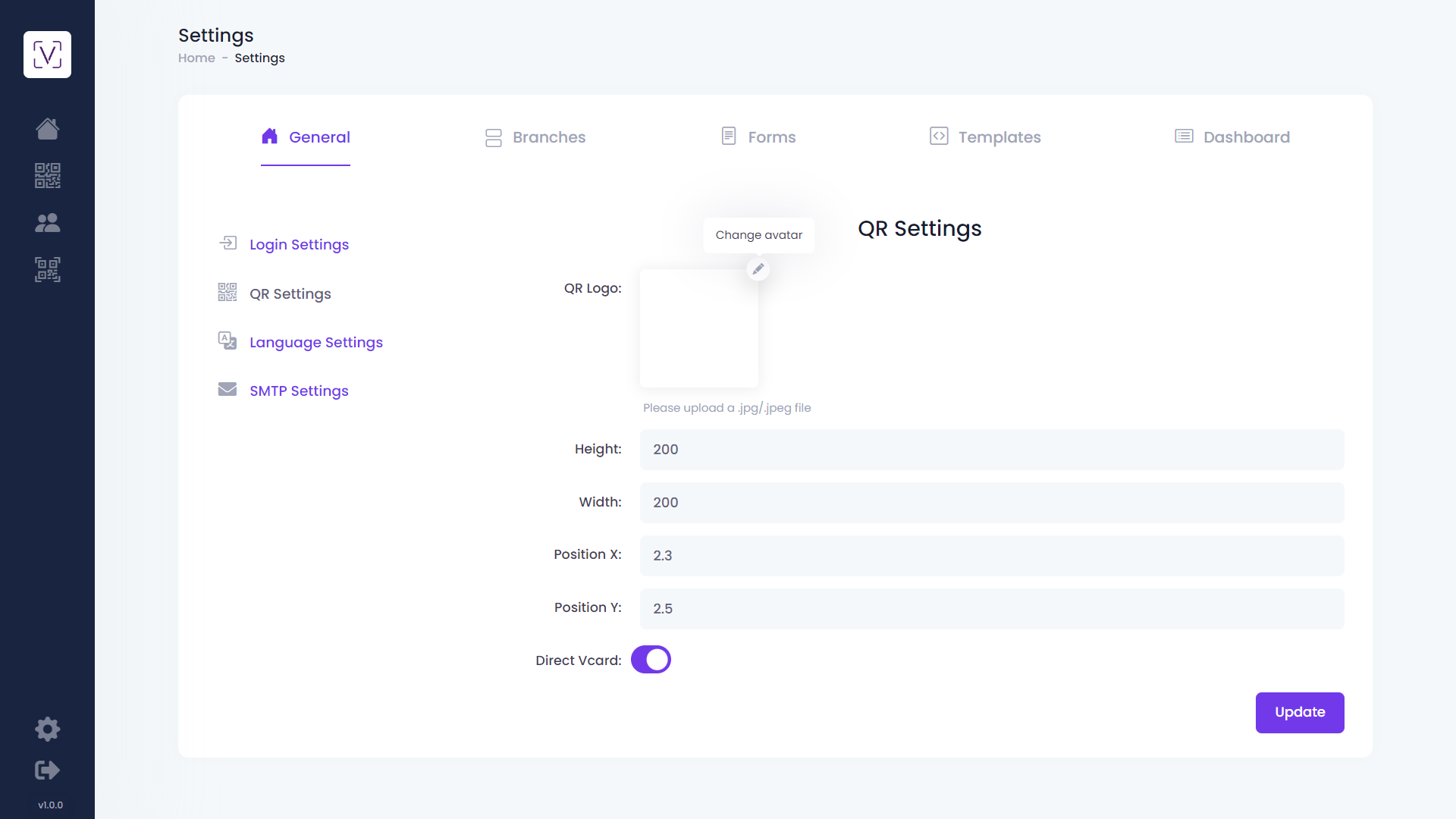 You can customize your QR from here, you can provide a logo that you want to be inside a QR code
Note: Please avoid black and white images for better results.
You can only upload .JPEG file as a QR logo.
You can also customize the size of the QR by adjusting the height and width fields provided (200 x 200 recommended.)
To adjust the logo placement inside the QR you can adjust the Position X, and Position Y fields, by default the logo will be placed in the center of the QR (the recommended values of Position X and Position Y are 2.30 and 2.50 respectively.)
To enable the direct vcard QR option in Create QR page you need to enable the direct vcard option.
Visibility hidden

It will look like this.
Press the Update button to save the changes you made.
How to Change Language Settings? #
Visibility hidden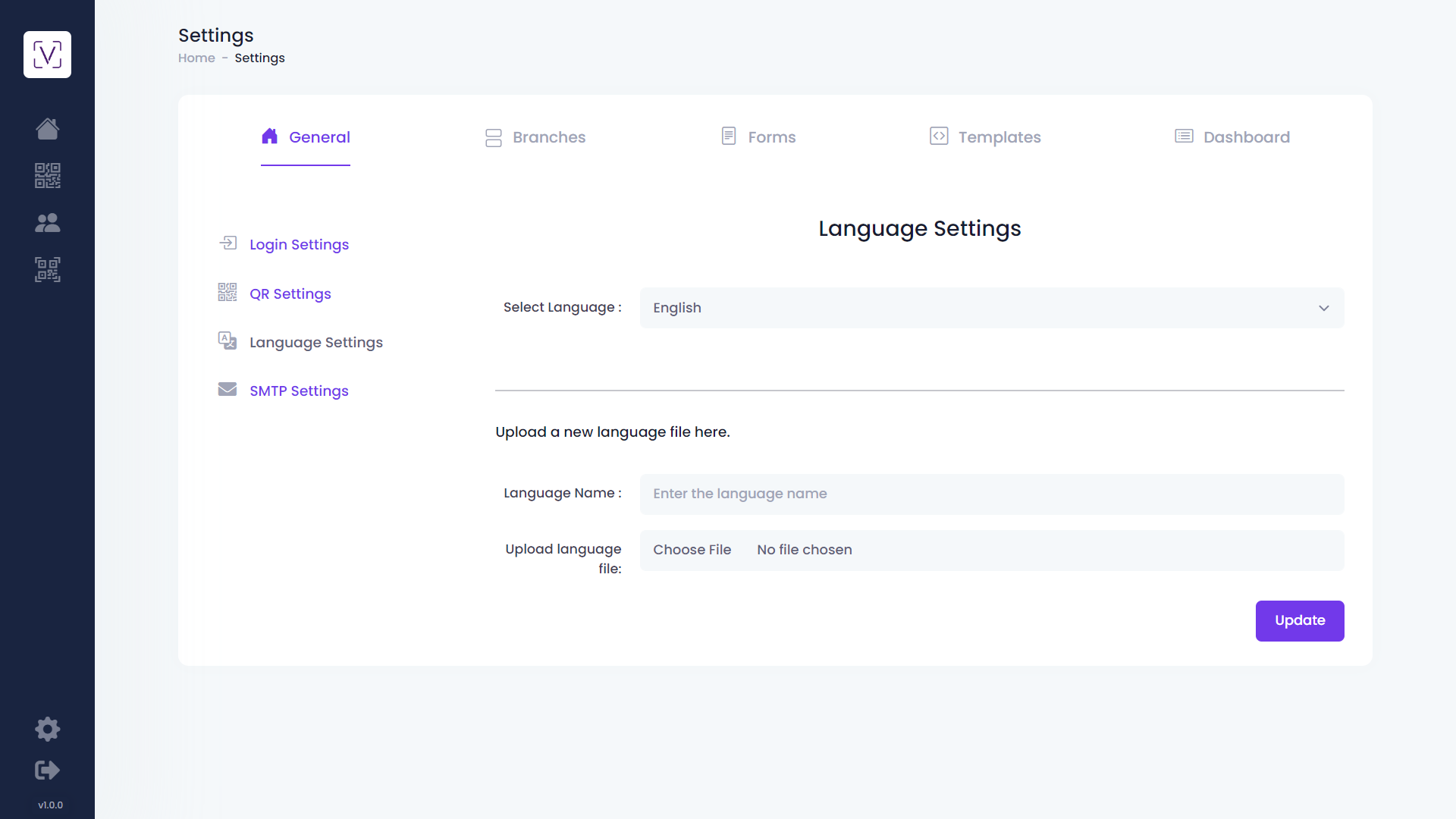 You can change the language by choosing the language available in the select box provided
You can upload a new language file, to upload you must provide the language name and the language file, and press the Upload button to upload the new file.
Note: The new language file must be a .json file.
The new language that you uploaded will be set as the default language.
How to Setup SMTP Settings? #
To use email services for forgot password you must configure SMTP settings by filling all fields in the form.
Visibility hidden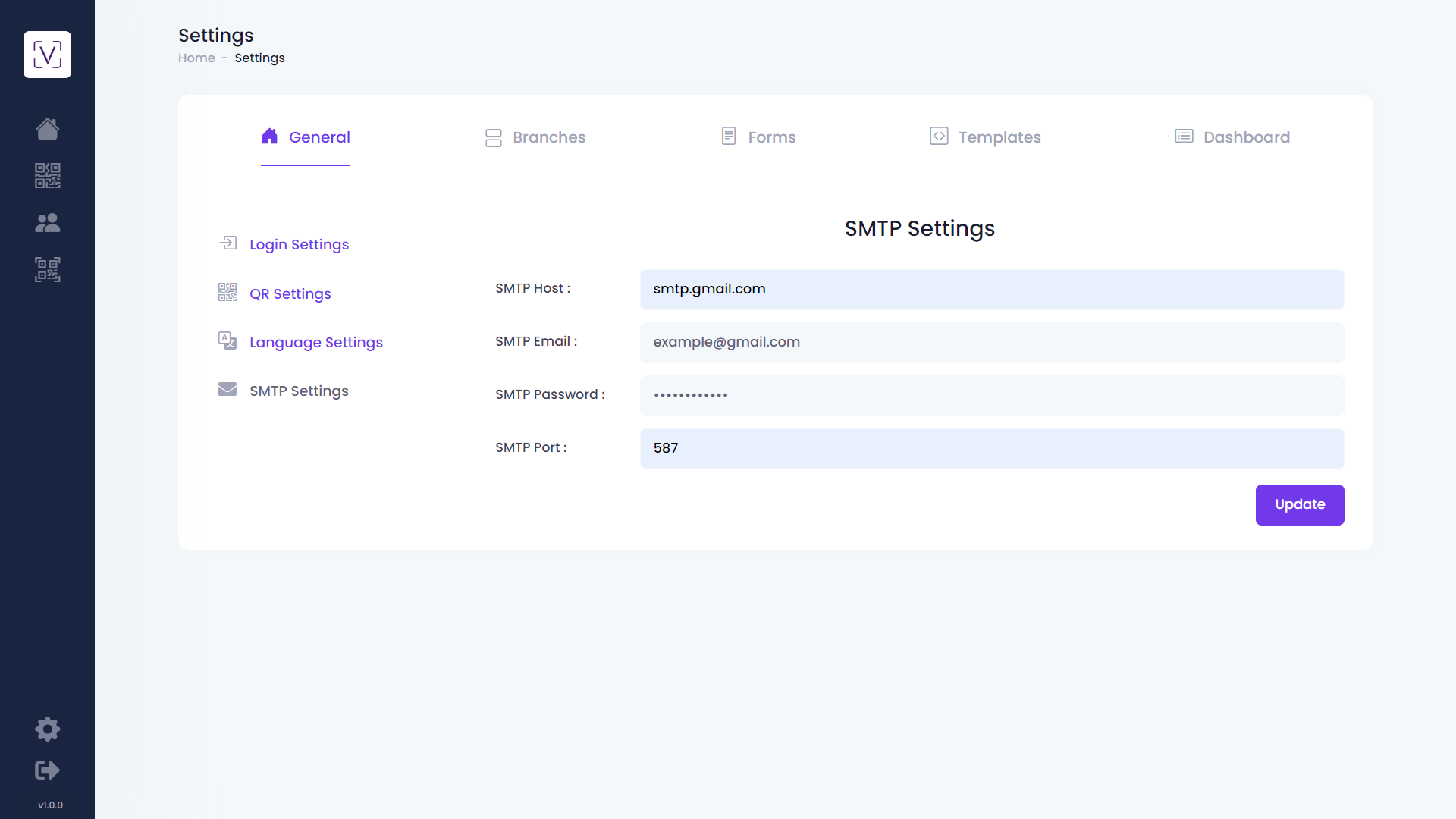 press update to confirm the changes.